Ms Barbara Nolan was until recently the Director of the European Commission Representation in Dublin.  An Irish woman, she now works as the co-ordinater of the Erasmus+ Programme Unit in Brussels.  This is a senior and very challenging job in the EC structure.
Just before we spoke, Barbara gave the LEARGAS Forum Keynote talk; it was about the future of Erasmus+ and European unity.  She spoke about getting teenagers involved in European politics and about how beneficial the Erasmus program is for partcipating students. We particularly liked her points about language opening up opportunities in the world.
Listen to "Interview with Barbara Nolan – Co-ordinator of Erasmus Programme" on Spreaker.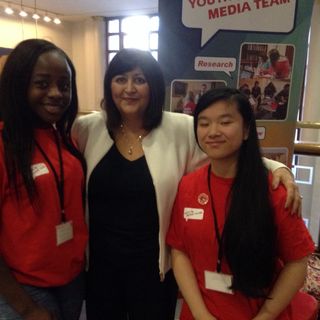 Susan and Vicky
Youth Media Team