The Youth Media Team is at Dublin Castle today for the Leargas Forum 2017. It's the 30th Anniversary of ERASMUS, so it is a big event. The full details of this exciting event are here.
The Forum opened with a performace from Peter Hussey's Crooked House Theatre Company; it was really thought provoking. Una Halligan the journalist will be chairing a panel later in the morning on 'European Citizenship, 30 years on.' And the keynote talk is from Barbara NOLAN who is with the co-ordinating unit or ERASMUS+ at teh European Commission. Plus there are loads of workshops and a Project Showcase for schools that have been working with Léargas over teh last year or so.
It will be a busy and interesting day!
Today's reports are brought to you by Hannah, Susan, Jack, Heather, Vicki & Wictoria.
Cat Herders: Ms Carey and Ms Revyakina.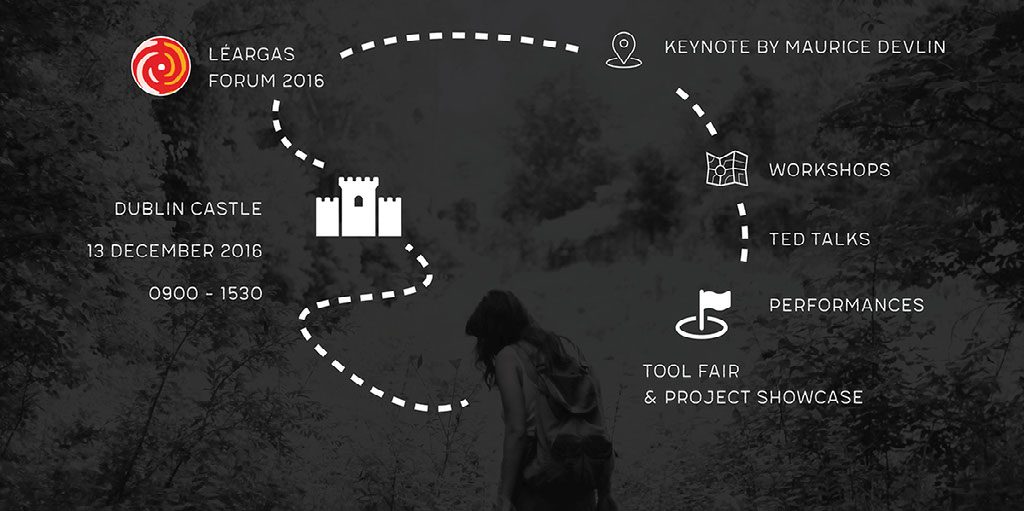 https://spark.adobe.com/page/9wifAdbeQwH8R/
#LeargasForum #YMTfm