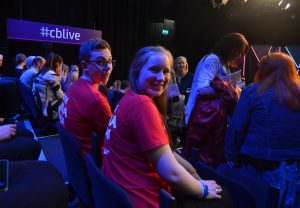 In preparation for a day-long workshop with Ireland's Youth Media Team, I've pulled together some notes about the process we use when publishing online. As the 15 minute video on YouTube explains, we often spend a half hour bringing together all the content we need to create a blog post.
During the past five years, dozens of members on the Youth Media Team have contributed their ideas and offered suggestions to improve the production workflow. But one fact remains in clear focus–it takes time to draft, write, revise and publish a high quality written blog post. That fact is clear in the podcast I made about publishing.
Listen to "See How the Youth Media Team Publishes" on Spreaker.
During our February 2019 workshop, we will use a creative media syllabus to review our publishing methods and perhaps revise a few steps to make things go smoother.
Written by @topgold