Part of the Leargas forum this year was that five speakers gave talk about their lives and how they have contributed to the youth community. In this blog, we interviewed these five speakers and talked to them about how they have impacted youths across the world and what future goals they want to achieve.
The TED-talks followed a morning music session shown below.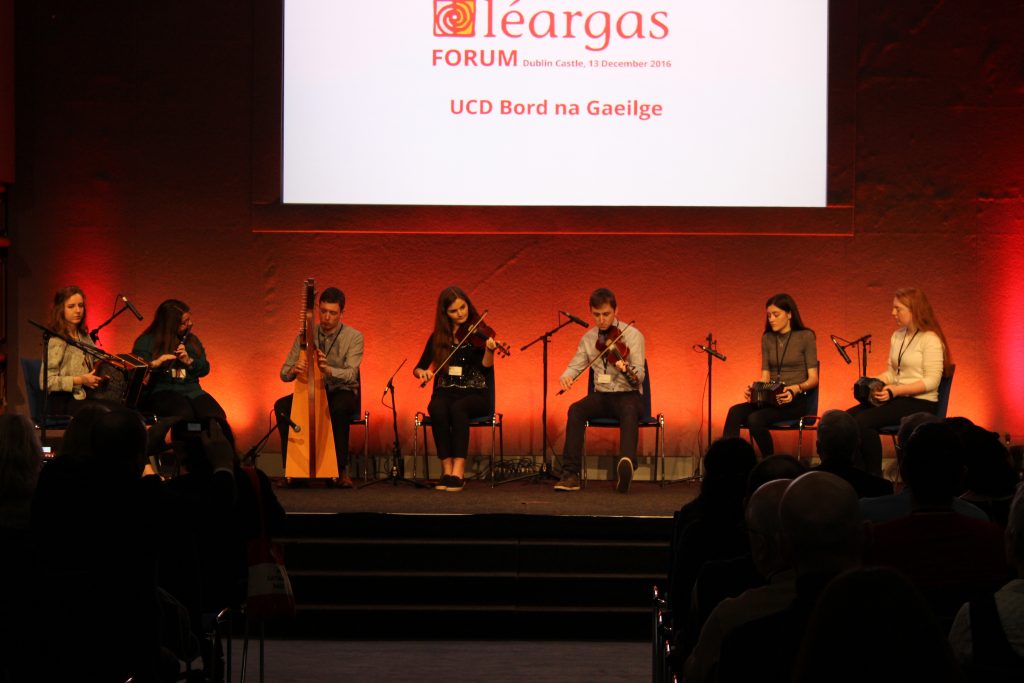 Kay McGabe is a youth coordinator for youth project and county needs. She has been in the business for about 10 years and primarily works with young people to support them.
Alex O'Mahoney is a teacher at the Holy Spirit Boys National School.
Haaris Sheikh is Chief Executive of Interesource Group (Ireland) Limited. He is on the Board of Directors of the Deaf Community Centre Limerick, and the Citizens Information Centre, Limerick. He is currently Adjunct Assistant Professor at the Centre for Deaf Studies, Trinity College Dublin.
Jim Sheehan works on a project called The Social and Health Education Project. One of the things he works on in the project is a community education program involving adults. His job is to support families with the help they need so they can be well and sustained throughout Ireland.
Blaithin Macken Smith has won the European Language Label and was awarded the Language Learner of The Year in 2016. She got into languages in the fifth year and was an exchange student to Japan. She learned Japenese, Spanish, Irish, English, and Russian for her Leaving Cert.
Lorcan, Elena, Will, Ezra, Ben and Millie
Youth Media Team