Hi;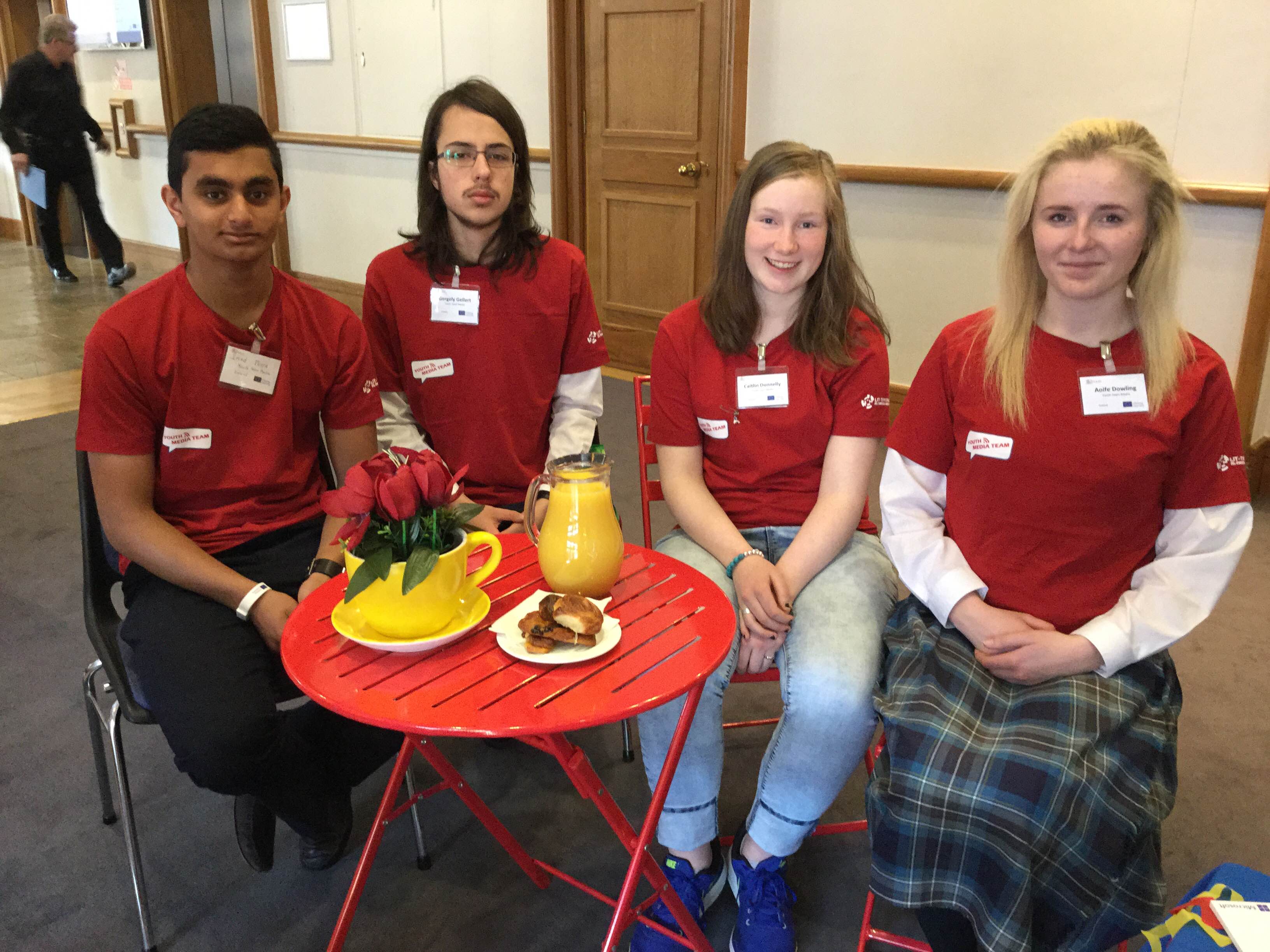 We are here at EUfolio at Dublin Castle – there are people here from all over Europe.  We will be interviewing  several of the  speakers from the event, so  stay tuned for those.
The idea behind the EUfolio conference is to provide practical examples, implementation steps and advice on how best to introduce and implement ePortfolios in schools. It is an initiative of the Department of Education and Skills here in Ireland and has been managed by an ICT group called H2 learning.

So…what is an ePortfolio? We aren't that sure just yet! But basically, it seems an electronic portfolio is a collection of electronic evidence assembled and managed by a student online.

An ePortfolio is an online reflective journal of students' studies, achievements and success which can be used for evaluation and self-reflection. We are here to find out and to tell you more about this ePortfolio. We are hoping to talk to participants to learn more.
Caitlin , Aoife , Imad and Gergely,
Youth Media Team