Having been appointed as Minister for Education in July of this year, Jan O'Sullivan has so far experienced three months in her new position, only one of which has been during the academic term.
She took a Higher Diploma in Education at University College Cork, and she briefly worked as a secondary school teacher after this. She later emigrated to Canada, where she studied as a pre-school teacher. Between these experiences and her role as the Minister for Education, Minister O'Sullivan is the ideal person to interview at Feilte, a Festival of Education in Learning and Teaching Excellence.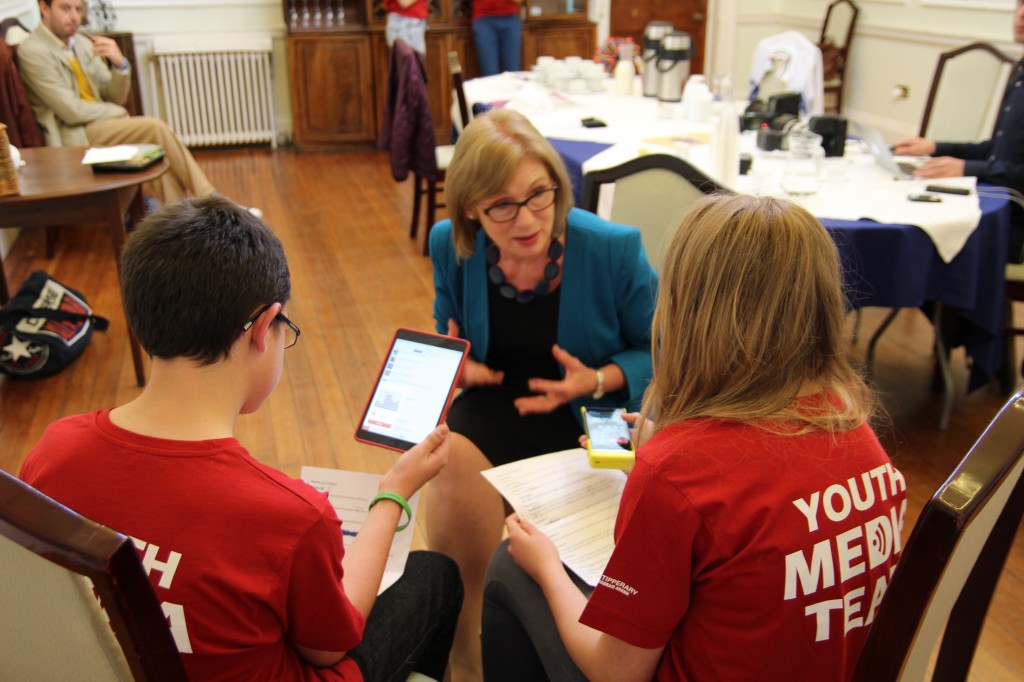 Amongst the questions we asked Minister O'Sullivan were what she feels is the most rewarding part of being a Minister, what she thinks are the most important skills we should learn in school as well as what part does she see technology playing in education in the future.
Dave and Eadaoin
Youth Media Team