Bressie was at #FEILTE to talk on a panel about mental wellbeing, along with former Cork county hurler Conor Cusack, Presenter and ambassador for Pieta House Eoghan McDermott, Psychologist and Clinical Director of AWARE Dr. Clare Hayes, and Teacher and facilitator with ChilloutIreland AnnMarie Ireland.
Matt Cooper chaired the panel.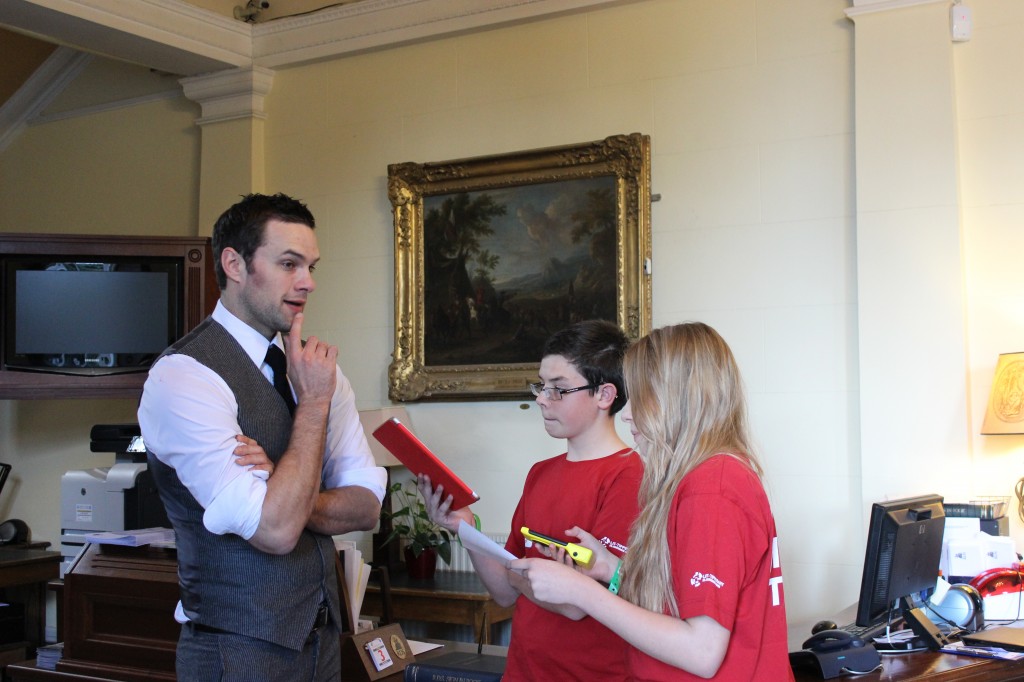 Bressie is a music star, an accomplished sportsman and a judge on the Voice of Ireland. He is outspoken on the topic of mental health issues and is an ambassador for Cycle Against Suicide, an organisation that seeks to raise awareness and bring support to those dealing with mental health issues.
We chatted to him about various topics in the areas mental well being,  technology and his teenage years.   He shared his own very personal experiences of dealing with panic attacks and insomnia as a teen and his regret that he waited so long to confide in his family.  He feels that technology can be part of the solution as well as part of the problem and thinks that this is an area that should be investigated.
One of his parting shots in our chat was the importance of following your passions.  He doesn't believe that parents have a right to direct their children away from their passions, for example telling them that they have no future in music!

Dave and Eadaoin
Youth Media Team