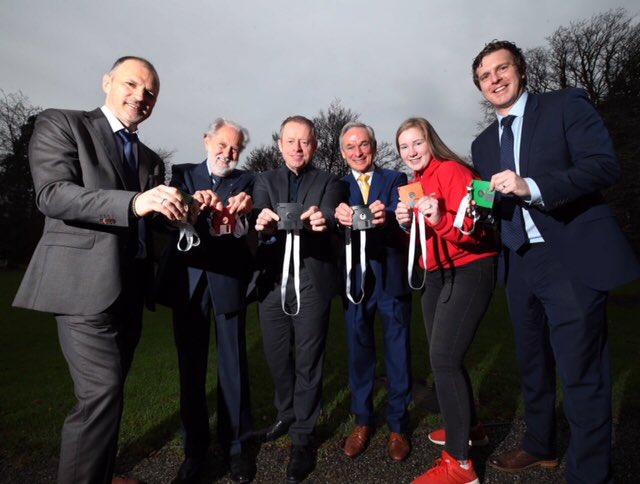 Photo Credit : Robbie Reynolds Photography used with kind permission from Excited – the Digital Learning Movement
At the Cracking The Code Symposium in Farmleigh House in December Caitlin met Dr Pan Kampylis, Research Fellow at the European Commission.  Unfortunately time didn't allow for an interview at the time but in true YMT style she still got her interview!
Below find Pan's answers to Caitlin's email interview questions.
You spoke about computational thinking. Can you explain what you mean by this term?
Computational Thinking (CT) is a thought process, thus independent from technology.  CT is a specific type of problem-solving that entails distinct abilities, e.g. being able to design solutions that can be executed by a computer, a human, or a combination of both. In spite of the wide variety of definitions of CT, a subset of core concepts and skills is recursively emerging from the literature: abstraction, algorithmic thinking, automation, decomposition, debugging, generalisation…  For several scholars, CT is not only characterised by those skills, but also by attitudes or dispositions, such as the ability to handle ambiguity, the confidence in dealing with complexity, or the persistence in working through challenging problems…
Why is it important that we look at the broader view of computational thinking rather than just coding?
Coding and programming are often used interchangeably to indicate the process of 'writing' instructions for a computer to execute. However, programming refers to the broader activity of analysing a problem, designing a solution and implementing it.  Coding is the stage of implementing solutions in a particular programming language. Implementation skills go beyond coding since they include debugging and testing. In general, it is agreed that CT and coding/programming are not overlapping sets. According to Jeanette Wing, one of the eminent scholars in the field, CT means more than being able to program a computer and "represents a universally applicable attitude and skill set everyone, not just computer scientists, would be eager to learn and use". This is very important premise, especially in the context of compulsory education.
What can Ireland learn from experiences of other countries in Europe regarding computational thinking in schools?
Currently, the integration of CT in formal and informal learning is a growing and very interesting trend in Europe and beyond. CT has become a buzzword that seems to promise the education of a new generation of children with a much deeper understanding of our digital world. However, in order to ensure equal opportunities and provide all children with the computer science skills they need to thrive in a digital society and economy, CT ought to be integrated in formal education. This will only deliver results if policy makers set out their vision and carefully define, plan and monitor their concrete implementation steps. In the recently published report1 on "Developing Computational Thinking in Compulsory Education" we outline 11 recommendations that policy makers can take into account to further ease the introduction of CT in schools across Europe.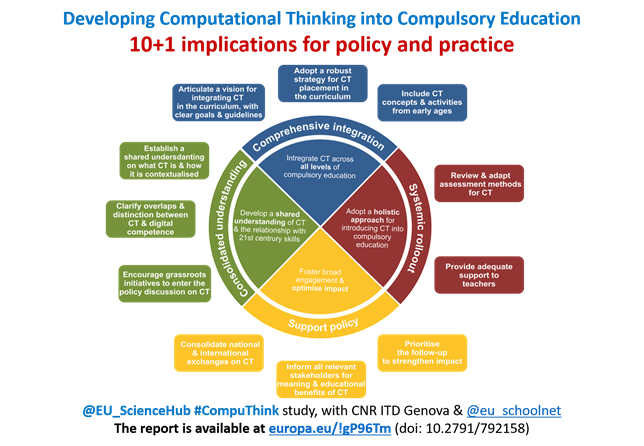 1                   European Commission's, Joint Research Centre Science for policy report, with CNR-ITD Genova and European Schoolnet.
Disclaimer: The views expressed in this interview are purely those of the interviewee and should not be regarded as the official position of the European Commission.
Youth Media Team
Caitlin