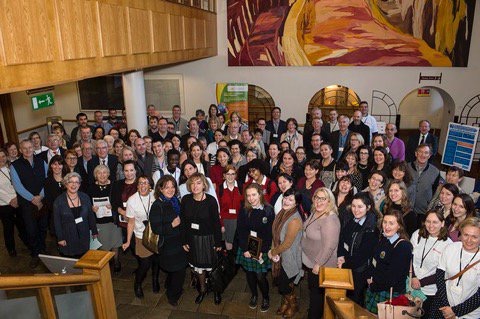 One of the regular highlights of the Leargas Forum is the Project Showcase. This year, 14 projects in all were presented on work in progress or recently completed. These included some very detailed displays and demos.
Below is a quick walk-through of this part of the event. The Leargas project showcase gave a good insight into how groups and communities benefit from European supports. Here is a flavour of some of the projects showcasing on the day:
What's Cooking in Europe?
This group from Our Lady of Fatima school in Wexford has an exciting cookbook of tradititional receipes from a number of European countries. The cookbook is the result of their Erasmus Plus partnership with France, Italy, Germany and Turkey and is planned to help everyone read the book with pictures and simple clear instructions. A great multicultural idea! Bon Appétit Our Lady Of Fatima!
Continuing on the food theme…..
Blanchardstown Common Training Centre: Fight the Beast Don't Become Obese
The Blanchardstown Common Training Centre were demonstrating some of the recipes from their cookbook 'Fight the beast, don't become obese' . In their project they worked in partnership with groups from Latvia and Malta. Their project has two aims -Firstly, to help young people understand food labels and nutritional value of food and secondly to develop cooking skills using fresh, local healthy ingredients…. Happy cooking everyone !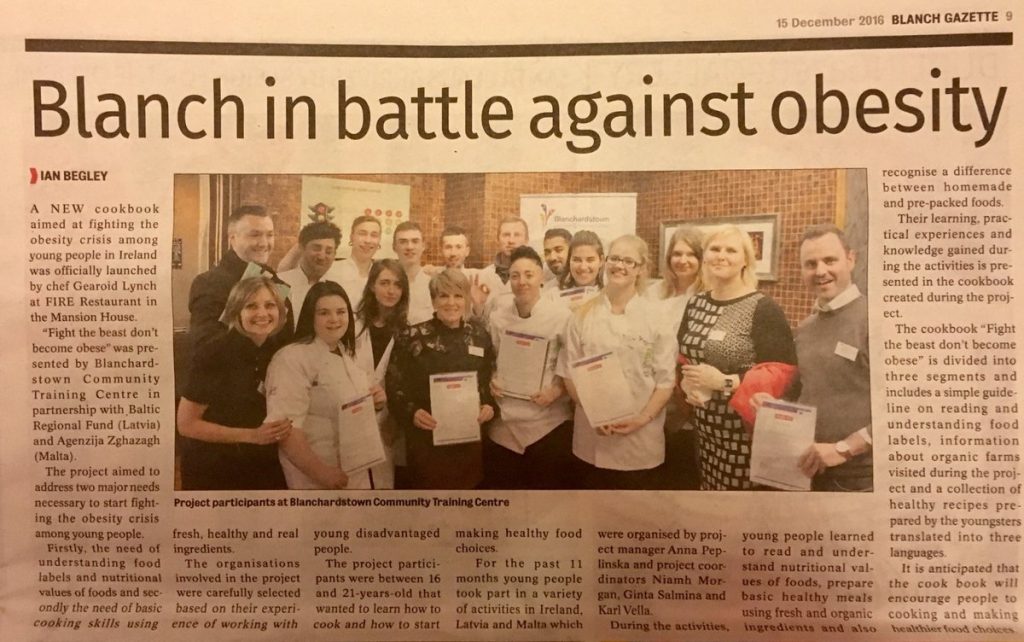 And now to the great outdoors…..
Low Tech, High Activity
Involve Youth set up this Youth Exchange project which aimed to look at how reliant we are on our phones, technology and social media. They formed a partnership with a group in Italy and focused on building social skills through outdoor activities. A lot of fun was had by everyone on the project and it was an opportunity to meet others and make new friends.
The student voice …
National Youth Council : #Young Voices
The National Youth Council told us all about the work they are doing with young people to give young people a voice in making Europe more inclusive and how to encourage young people to connect with each other to promote this inclusion. The NYC are working with countries across Europe for this project and recently held a think-in for young people in Dublin.
Supporting education in and out of school…..
EDGE: Limerick Clare ETB
The EDGE project is an Erasmus+ strategic partnership comprising of adult and further education providers in Ireland, Austria, Portugal, Greece and Wales. The EDGE Project aims to develop innovative approaches (career guidance, learner engagement strategies, self-evaluation tools, e-learning resources) in the provision of employability skills development.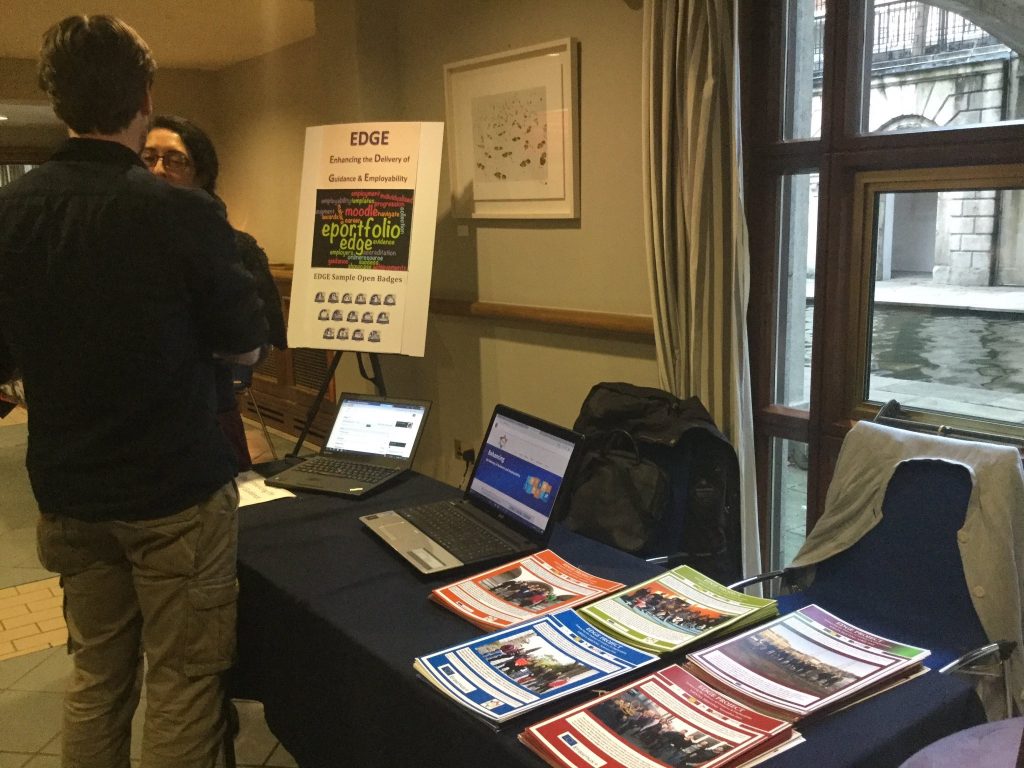 And something from Leargas themselves…
EURODESK- for all things European 
http://www.eurodesk.ie/ is run by Leargas to provide free information on opportunities-such as travelling, working, studying and volunteering in Europe–for young people aged 13 – 30. You can check out any of the sections that you're interested in (for example volunteering) but if there is information that you can't find there, you can  get in contact with your local information point and they will help. Eurodesk is also part of a large network of European Eurodesk points, with over 1,200 offices throughout Europe, with headquarters in Brussels. You can check out the European-wide Eurodesk website: www.eurodesk.eu. Good to know!